Physiotherapist - Te Whetu Tawera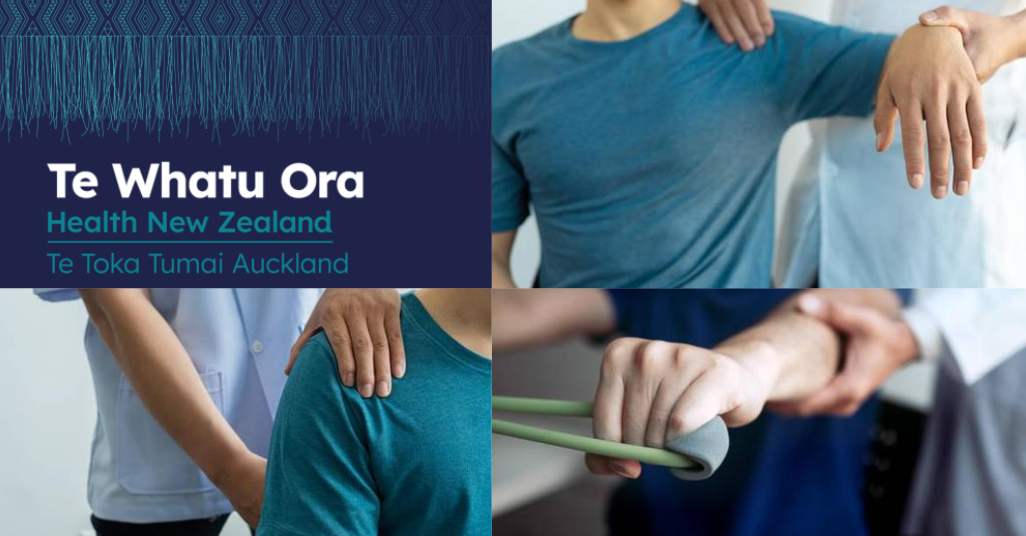 Ko wai mātou | Our Organisation
We are Te Whatu Ora Te Toka Tumai Auckland. We provide health and disability services to more than half a million people living in central Auckland, regional services for Northland and greater Auckland, and specialist national services for the whole of New Zealand. Our main sites are Auckland City Hospital, Greenlane Clinical Centre and Starship Children's Hospital, located in central Auckland.
We are part of Te Whatu Ora – Health New Zealand, the overarching organisation for New Zealand's national health service. Te Whatu Ora leads the day-to-day running of the health system, with functions delivered at local, district, reagional and national levels.
We are committed to upholding Te Tiriti o Waitangi and providing culturally safe care. We value role modelling manaakitanga as demonstrated by Ngāti Whātua in the gifting of their whenua on which our hospitals stand. We aspire to having a workforce reflective of the communities we serve and achieving equitable outcomes for all.
Te whiwhinga mahi | The Opportunity
We are looking for an experienced NZ Registered Physiotherapist to join the team working in Te Whetu Tawera the Acute Adult Mental Health Inpatient Unit. Based on the Auckland City Hospital site, this is a permanent, part-time position (20 hours/week)
Te Whetu Tawera acute adult inpatient mental health unit is a 58 bedded unit in a purpose-built facility, located on the Auckland City Hospital site. The service is made up of two general open wards and an intensive care ward providing specialist inpatient care for a diverse population of male and female Tangata Whai i Te Ora. Located next to the beautiful Auckland City Domain, this inpatient unit is centrally located, close to the scenic harbour and CBD. There are excellent public transport and active transport (e.g. cycling) links and immediate access to all the major Motorways - North, South and West bound.
Are you looking for a team that will stimulate you and encourage you to develop your career the way you want to in a unique and rewarding specialist practice area?

Are you looking for a challenge and means to develop clinical expertise in your area of interest? If so, join our team.
We are looking for Physiotherapists who have a broad range of clinical skills including musculoskeletal, neurological and cardiorespiratory. You will have a flexible, responsive style to addressing the needs in-situ of tangata whai i te ora who have barriers to accessing physiotherapy services externally.
You will be working as part of the inpatient mental health established multidisciplinary team (MDT) of occupational therapists, social workers, clinical psychologists, nurses and medical staff. You will contribute to comprehensive MDT care plans for physiotherapy approaches to support recovery outcomes. The physiotherapy role has a core, important part to play in the MDT in addressing Equally Well and Equity imperatives in mental health services.
Strong links exist to a progressive, large physiotherapist professional group across the wider organisation with opportunities for peer learning and support readily available. Across the wider organisation and on this hospital site there are multiple Allied Health (AH) interdisciplinary teams (i.e. occupational therapy, social work, SLT, dietitian, etc) that have well-developed professional leadership, infrastructure, career pathways and workforce plans (e.g. supporting students, new graduates). Your practice in Te Whetu Tawera will be consistent with the wider physiotherapy and AH teams that offer patient-centred, quality, coordinated and streamlined care by combining the skills of each member of the team to collaboratively identify common goals that are meaningful to the person, their family/whānau, ensure continuity of care and attain desired health outcomes.
The post holder will be well supported within an established in-service training programme and there may be an opportunity to contribute to the on-call and weekend rota across the wider organisation. If a prospective applicant is seeking full time employment it may be possible to also be employed to hold a position elsewhere in Te Toka Tumai Auckland and we would work closely with any interested physiotherapist who possesses the necessary experience, qualities and credentials to identify an available, compatible role.
Nga Pūkenga Motuhake | Important Skills

This is an excellent opportunity for an experienced Physiotherapist (at least 2 years' experience), preferably with Mental Health experience. Whilst this is a sole post within the adult inpatient unit, this is co-located nearby to a physiotherapist working in another inpatient mental health service therefore you would be joining a small, dedicated team of physiotherapists working in Mental Health services. You will be able to practice within a bicultural environment, applying your physiotherapist expertise in collaboration with tangata whai i te ora to promote rehabilitation and recovery. You will utilise physiotherapy as the primary evidence-based tool to support recovery, including the provision to the MDT quality therapeutic group programme.
Te Whatu Ora | Health New Zealand (including Te Toka Tumai Auckland) has an extensive and supportive physiotherapy mental health network. There is strong commitment to supporting professional development in line with professional requirements, alongside meeting clinical/professional supervision needs and offering career progression opportunities.
This is an area of work that requires a highly proactive and enthusiastic person with excellent interpersonal skills to meet the challenges and opportunities of the practice setting. The role requires sound physiotherapist philosophy, high commitment to teamwork and excellent organisational capability.
You will be registered with the Physiotherapy Board of NZ (with no condition on scope of practice) and hold a current valid APC.
He aha nag painga o tēnei mahi mōu | Why you will enjoy working here
We recognise there is more to life than mahi | work and we encourage all staff to engage with our staff services and benefits whilst they are employed within Te Toka Tumai Auckland.
For more information on what we offer, please click here.
You will also be offered:
On the job training with continuous improvement and development opportunities
Professional development programme to support your development
A great team environment and supportive work culture
Meaningful support and orientation to your practice contexts with robust opportunities for critical reflection on practice, including peer review and professional supervision
Thorough orientation with continuous improvement and development opportunities are available
Click here to view position description.

Click here to view details about our recruitment process
Immigration / Visa Support
Immigration NZ has introduced a new Accredited Employer Work Visa system from 4 July 2022. For some positions this includes a clear pathway to residency. And of course, for successful candidates offered a position with us who require a Work Visa, we will provide support with their Visa application. Here is a link for more information Immigration NZ Accredited Employer Work Visa
The remuneration for this position is covered by a collective agreement (PSA Allied, Public Health Scientific Technical MECA)
Salary Range: Step 3 $67,758 to Step 8 $85,204 (pro rata) (Depending on experience)
If you have any queires, please contact Anne Frew at AFrew@adhb.govt.nz
Me pēhea te tuku tono | How to apply
Apply now at www.careers.adhb.govt.nz quoting job title and reference number AUC16335
Please attach a Cover Letter and your latest CV.
If you have any queries about this opportunity or accessibility or technical issues with the online process, please contact Olive Vallabh Recruitment Consultant at OVallabh@adhb.govt.nz using the reference ADHB14339 to discuss how we can best support your application.
For the biggest health sector job board in New Zealand visit www.kiwihealthjobs.com