Mental Health Nurse - Fraser McDonald Unit, Mental Health Services For Older People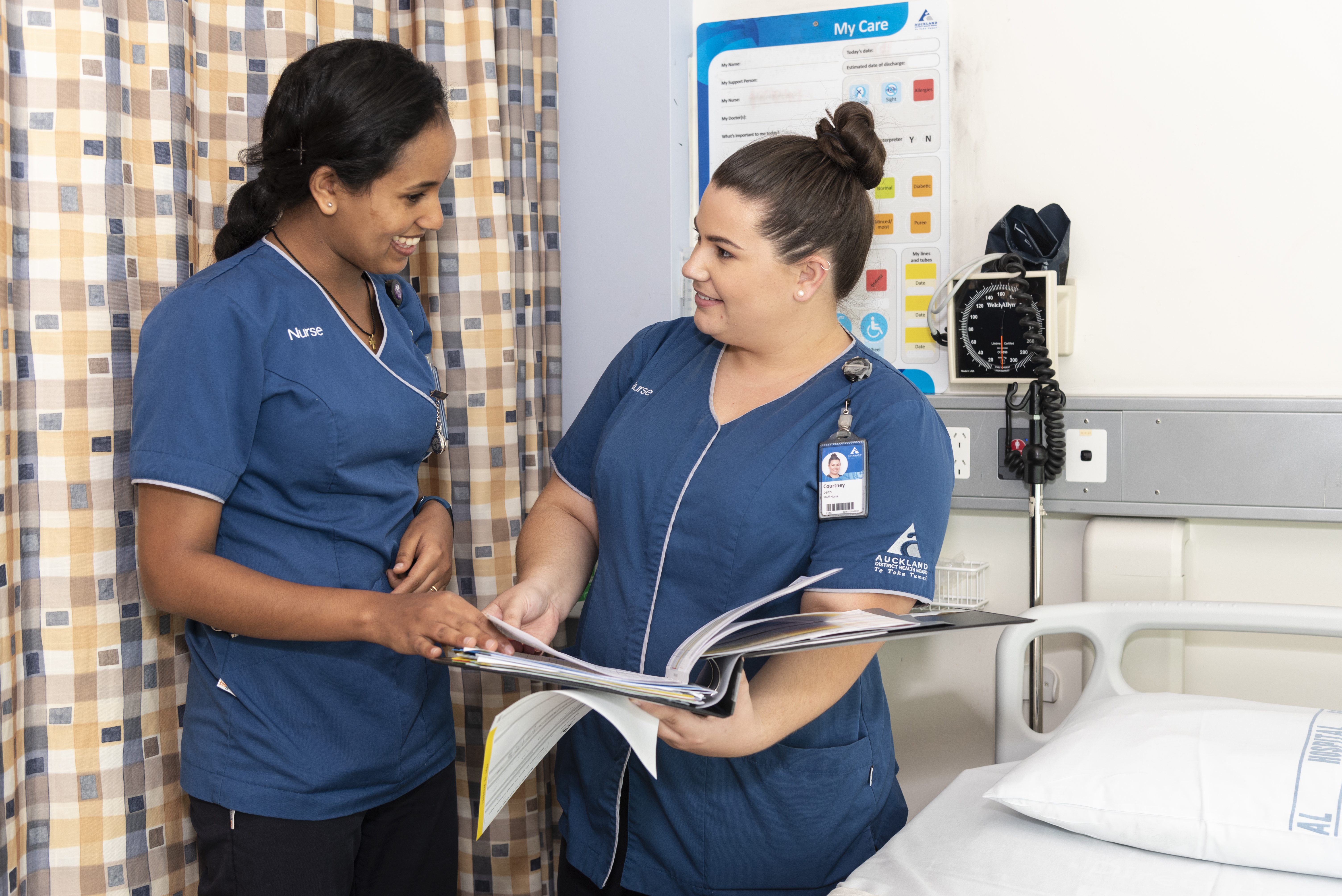 Helping our older clients continue to live as meaningfully as possible
Opportunity to deliver excellent clinical care and develop your existing mental health knowledge and nursing skills
Our stable in-patient team works rotating 24 hour shifts - so no day is ever the same!
Full time or part time (minimum 24 hours/0.6 FTE per week) opportunity available
Te whiwhinga mahi | The Opportunity
Fraser McDonald Unit serves the central Auckland population of adults over 65 experiencing acute mental illness or behavioural or psychological difficulties associated with dementia. We are a 15 bed acute admission unit incorporating a high care area and designed for older people that require a short hospital stay. We provide acute assessment, treatment and care management with a view to return people back to community based care as soon as possible.
You will play a key role in optimising the function and wellness of our service users and support them to continue to live as independently and meaningfully as possible.
For further details, please refer to the position description here
Nga Pūkenga Motuhake | Important Skills
If you're New Zealand based, ideally you will be a NZ registered Mental Health Nurse with a current Annual Practising Certificate. If you're currently overseas, please visit Nursing Council of New Zealand website to check your eligibility to gain NZ registration and practising certificate.
Our ideal candidate will have experience working in Mental Health and have a strong interest in working with older people
For more information about this role please contact Andrew Tang, Charge Nurse - FMU at atang@adhb.govt.nz
Ko wai mātou | Our Organisation
We are Te Whatu Ora Te Toka Tumai Auckland. We provide health and disability services to more than half a million people living in central Auckland, regional services for Northland and greater Auckland, and specialist national services for the whole of New Zealand. Our main sites are Auckland City Hospital, Greenlane Clinical Centre and Starship Children's Hospital, located in central Auckland.
We are part of Te Whatu Ora – Health New Zealand, the overarching organisation for New Zealand's national health service. Te Whatu Ora leads the day-to-day running of the health system, with functions delivered at local, district, regional and national levels.
We are also an Accredited Employer with Immigration NZ (Please visit Immigration NZ Accredited Employer Work Visa for more information if you will be needing a Work Visa). Relocation packages are also available for successful candidates.
We are committed to upholding Te Tiriti o Waitangi and providing culturally safe care. We value role modelling manaakitanga as demonstrated by Ngāti Whātua in the gifting of their whenua on which our hospitals stand. We aspire to having a workforce reflective of the communities we serve and achieving equitable outcomes for all.
He aha ngā painga o tēnei mahi mōu | Why you will enjoy working here
We recognise there is more to life than mahi | work, and we encourage and provide access to all our staff several services and benefits to support themselves whilst they are employed within Te Toka Tumai| Auckland DHB. For more information on what we offer, please click here
Me pēhea te tuku tono | How to apply
Please submit your application online, outlining your experience and motivation to apply to this role.
If you have any queries about accessibility, or technical issues with the online process, please contact Suzanne Morgan - Recruitment Consultant at suzannemor@adhb.govt.nz or 021 461 532 to discuss how we can best support your application.
Job details
| | |
| --- | --- |
| Reference | AUC14949A |
| Posted on | 26/05/2023 |
| Closes on | 25/06/2023 |
| Location | Auckland City Hospital |
| Expertise | Mental Health |
This position requires any worker to be vaccinated for vaccine preventable diseases including Covid-19
Pre-Employment Health Screening Read more
Related Jobs