Registered Nurse in Urology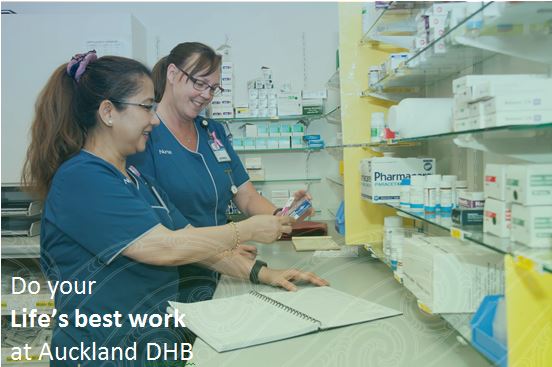 "We are the only acute urology service for Auckland so we see the most interesting and complex cases from every DHB!"
Kate Allen, Urology Nurse
Your new role
The Urology Service at Auckland DHB sees a wide range of patients who are admitted for interventional and diagnostic procedures. As a Urology Nurse you will be joining a dedicated team who are proud to be caring for these patients through their journey.
This is a fast paced 24 in-patient bed ward, where a rewarding dimension of your role is to establish and develop therapeutic relationships with your patients. And with the varied conditions you will encounter, you will have plenty of opportunities to learn and grow.
As this is a unique specialty we also offer a supportive orientation period and you will be joining a community of nurses who realize the huge contribution that urology nursing makes to patient care.
We have dedicated Charge Nurse, Nurse Educator and Clinical Nurse Specialists who care deeply about supporting and developing others to reach their fullest potential. So you will be gaining specific nursing skills to enhance your urological nursing practice as well as encouragement towards your professional development!
We have permanent positions available
This is your chance to build on your acute surgical hospital experience and have a real impact on the quality of life of people in your community.
This role is based at Auckland City Hospital, fully rostered shifts, Monday to Sunday. Experience in urology preferred, but surgical experience also welcomed.
"There are a lot of procedures to learn which makes you as an RN more competitive and knowledgeable"
Mognambal Ram, Urology Nurse
What you'll get in return
Opportunity to gain transferable nursing skills
Great workmates to grow and learn from
Amazing views from the ward of the city and sea
Supportive Charge Nurse, Nurse Educator and Clinical Nurse Specialists
What you need to do now
If you're interested in this role, click on the link below to submit an up-to-date copy of your CV and cover letter explaining why you are interested in joining.
For help with your online application or any questions about this great opportunity you can email
Jade Cowley
, Recruitment Consultant at
jadec@adhb.govt.nz
Job details
Reference
AUC11964
Posted on
17/01/2022
Closes on
06/02/2022
Location
Auckland City Hospital
Expertise
Surgical
This position is a Core Children's worker under the Children's Act & requires full safety checks completed before any new employee starts
This position requires any worker to be vaccinated for vaccine preventable diseases including Covid-19
This position requires any worker to be vaccinated for vaccine preventable diseases including Covid-19
Pre-Employment Health Screening Read more
Related Jobs