Intern Pharmacists, Pharmacy Department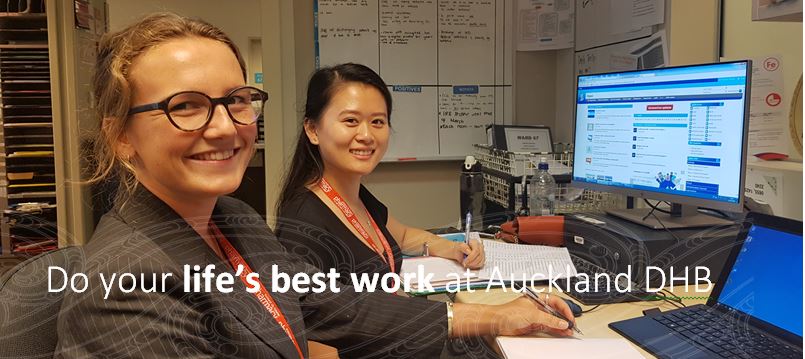 Amazing opportunity to train with the best in the business!
We have pharmacy intern positions available starting in January 2022 in our friendly and forward thinking Pharmacy department. These are 12 month internships that are open to final year New Zealand Pharmacy students only.

We offer an ideal opportunity to utilise and develop your knowledge and skills in the largest teaching hospital in the country, where our aim is to support the patient medication pathway to deliver best outcomes by putting patients first.

Our comprehensive intern training programme complements that of the Pharmaceutical Society, and includes clinical ward pharmacy, dispensing, manufacturing and medicines information. You will gain competence and confidence by working closely with our experienced pharmacists in areas such as Surgery, General Medicine, Care of the Elderly, Mental Health and Paediatrics. You will also have the opportunity to contribute to pharmacy practice within the department through a research project.
Te Toka Tumai (Auckland District Health Board) is committed to achieving equitable health outcomes for Māori. In recognition of the organisation's strategic priority to grow and develop ngā kaimahi Māori, we value representation of interns with whakapapa Māori, or proven strong affiliations with Māori iwi, hapū, and communities and welcome applications from this community
For more information about this internship, please click the below links:
Position description
Pharmacy department Information
ADHB Intern Pharmacist current Training Programme
For an informal discussion, contact Sian Dawson, Clinical Lead Pharmacist, Education, Training and Practice Research (09) 307 4949 ext. 29640, cell: 021 0783125 or email: siand@adhb.govt.nz
What we can offer you
Te Toka Tumai is the largest teaching hospital in New Zealand offering a wide range of tertiary and quaternary clinical services to a large and diverse population. We have state of the art facilities and aspire to provide the highest standards of patient care and staff engagement. Here is what we can offer you:
• On the job training with continuous improvement and development opportunities including a well-established in-service training programme
• A great team environment and supportive work culture
• Excellent support from experienced practitioners, peer reviews and professional supervision
• Discounts at a variety of businesses, free eye test
To apply please click on the 'Apply' tab below and submit your application online. As part of the application process, you will need to provide:-
Your CV
A covering letter which should include the following
- Why you wish to undertake your intern year in hospital pharmacy
- Why you are applying to Auckland DHB
- The skills and attributes you have to offer us as an intern pharmacist illustrated with examples of how you demonstrate these
A written reference, ideally from a work situation (Academic references will be requested if you are shortlisted)
A copy of your academic transcript (official transcript is not required)
Each of these requirements must be complete for your application to be considered.
If you have any queries about this opportunity or accessibility or technical issues with the online process, please contact Sonu Anand, Recruitment Consultant on Sonua@adhb.govt.nz or on 0211083241 quoting ref #ADHB9667 to discuss how we can best support your application
Closing date is Sunday 2 May 2021
Interviews will be held towards the end of June / early July 2021 (dates to be confirmed)
Click here to view details about our recruitment process
For the largest health sector job board in New Zealand, visit www.kiwihealthjobs.com