Senior Pharmacy Technician - Clinical Trials, Auckland City Hospital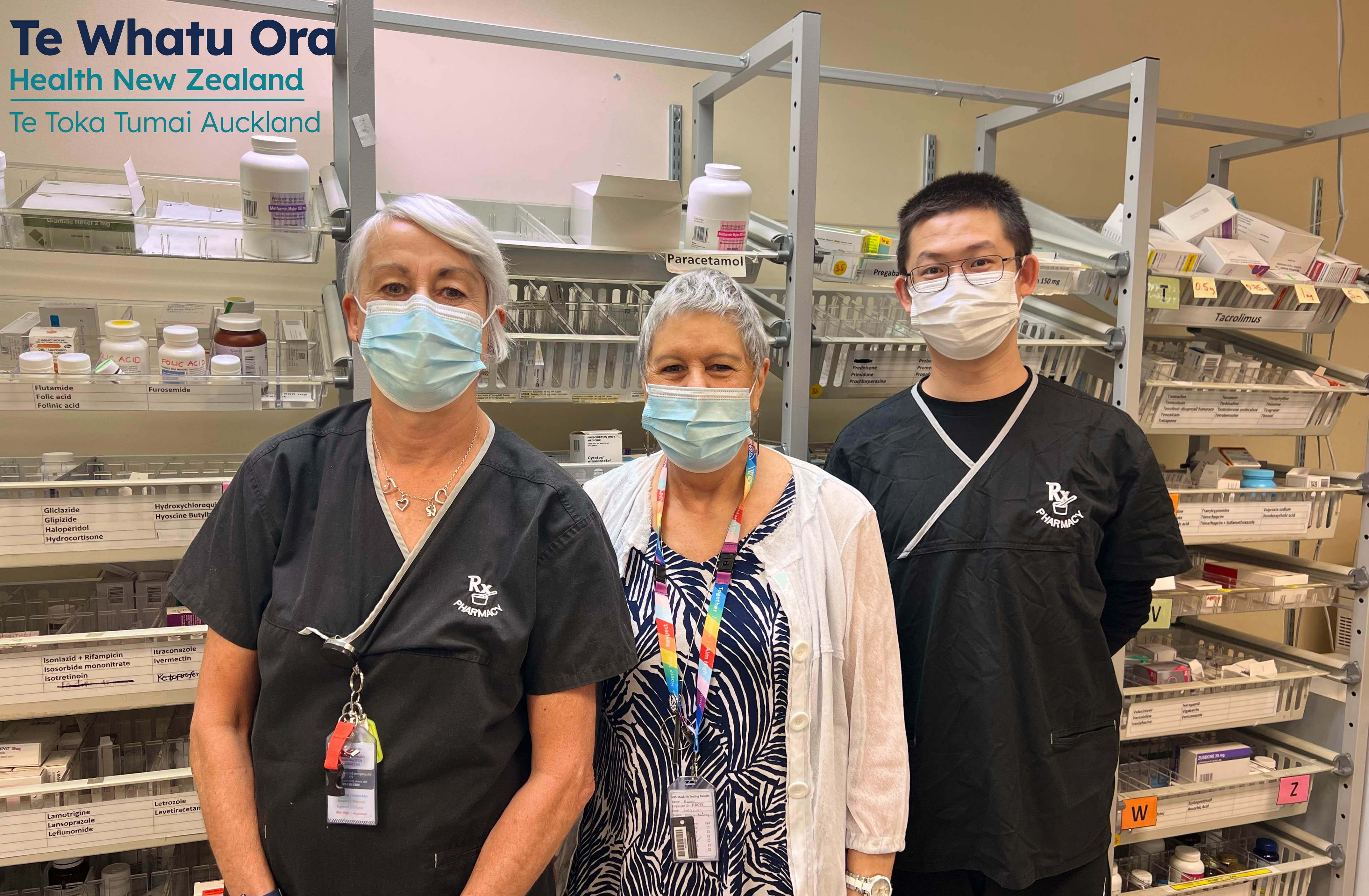 New Zealand's leading public hospital
Full time permanent position
Busy hospital Pharmacy department
Te whiwhinga mahi | The Opportunity
We have an excellent opportunity for a highly motivated, technically proficient pharmacy technician to join the clinical trials team at Te Toka Tumai Pharmacy Department.
In this role as a senior pharmacy technician, you will work closely with clinical trials pharmacists, the senior clinical trials technician, the pharmacy medicines supply and logistics team, research staff, 3rd party manufacturers and sponsors to support the efficient delivery of dispensed and aseptically compounded clinical trials. We're sure you'll also relish the opportunity to get involved in the delivery of other pharmacy medicines supply and logistics services and the education and training of colleagues and the wider team.
The post holder will work collaboratively to promote and enhance clinical research capability and capacity and to promote a culture of excellence in research.
For further details, please refer to the position description here.
Nga Pūkenga Motuhake | Important Skills
We are looking for a bright, motivated person who has a high level of accuracy and efficiency and an eye for detail. You must have a NZQA New Zealand Certificate in Pharmacy (Technician) Level 5 or equivalent. You will need to be a team player with excellent organisational and communication and interpersonal skills who is helpful and respectful to colleagues and has the ability to work to a high standard when workload increases. Previous hospital experience, recent trials experience and knowledge of International Conference on Harmonisation – and Good Clinical Practice guidelines (ICHGCP) is highly desirable though full training will be provided to the successful candidate.
For more information about this role please contact Naomi Wood, Clinical Lead Pharmacist Medicines Supply & Logistics, via naomiw@adhb.govt.nz
He aha ngā painga o tēnei mahi mōu | Why you will enjoy working here
We recognise there is more to life than mahi | work, and we encourage and provide access to all our staff several services and benefits to support themselves whilst they are employed within Te Toka Tumai Auckland.
For more information on what we offer, please click here.
Click here to view details about our recruitment process
Me pēhea te tuku tono | How to apply
Please submit your application online, outlining your experience and motivation to apply to this role.
If you have any queries about accessibility, or technical issues with the online process, or require information in an accessible format, please Aaron Chamberlain - Recruitment Consultant at AaronChamb@adhb.govt.nz or at +6421849376 to discuss how we can best support your application.
Ko wai mātou | Our Organisation
We are Te Whatu Ora Te Toka Tumai Auckland. We provide health and disability services to more than half a million people living in central Auckland, regional services for Northland and greater Auckland, and specialist national services for the whole of New Zealand. Our main sites are Auckland City Hospital, Greenlane Clinical Centre and Starship Children's Hospital, located in central Auckland.
We are part of Te Whatu Ora – Health New Zealand, the overarching organisation for New Zealand's national health service. Te Whatu Ora leads the day-to-day running of the health system, with functions delivered at local, district, regional and national levels.
We are committed to upholding Te Tiriti o Waitangi and providing culturally safe care. We value role modelling manaakitanga as demonstrated by Ngāti Whātua in the gifting of their whenua on which our hospitals stand. We aspire to having a workforce reflective of the communities we serve and achieving equitable outcomes for all.
Our Pharmacy department is an innovative and exciting place to work. We employ over 150 staff including those working within two retail pharmacies, a flagship inpatient service covering both clinical and supply aspects of pharmacy service delivery, medication safety and medicine information services and trials. We serve over 1200 inpatient beds. Our guiding principle is to put the patient first in everything we do. Our award winning and growing pharmacy service has pharmacists, technicians and assistants working across both secondary and tertiary level services.
We have a robust service strategy which ensures that our staff are continuingly driving to work at the top of their scope and pushing the boundaries of pharmacy practice. We are committed to do and be our best, to value and support all staff, to work together with trust respect and honesty, and display commitment and accountability to provide a high quality service to our patients.
Job details
| | |
| --- | --- |
| Reference | ADHB17458S |
| Posted on | 17/03/2023 |
| Closes on | 31/03/2023 |
| Location | Auckland City Hospital |
| Expertise | Pharmacy Technician |
This position requires any worker to be vaccinated for vaccine preventable diseases including Covid-19
Pre-Employment Health Screening Read more
Related Jobs