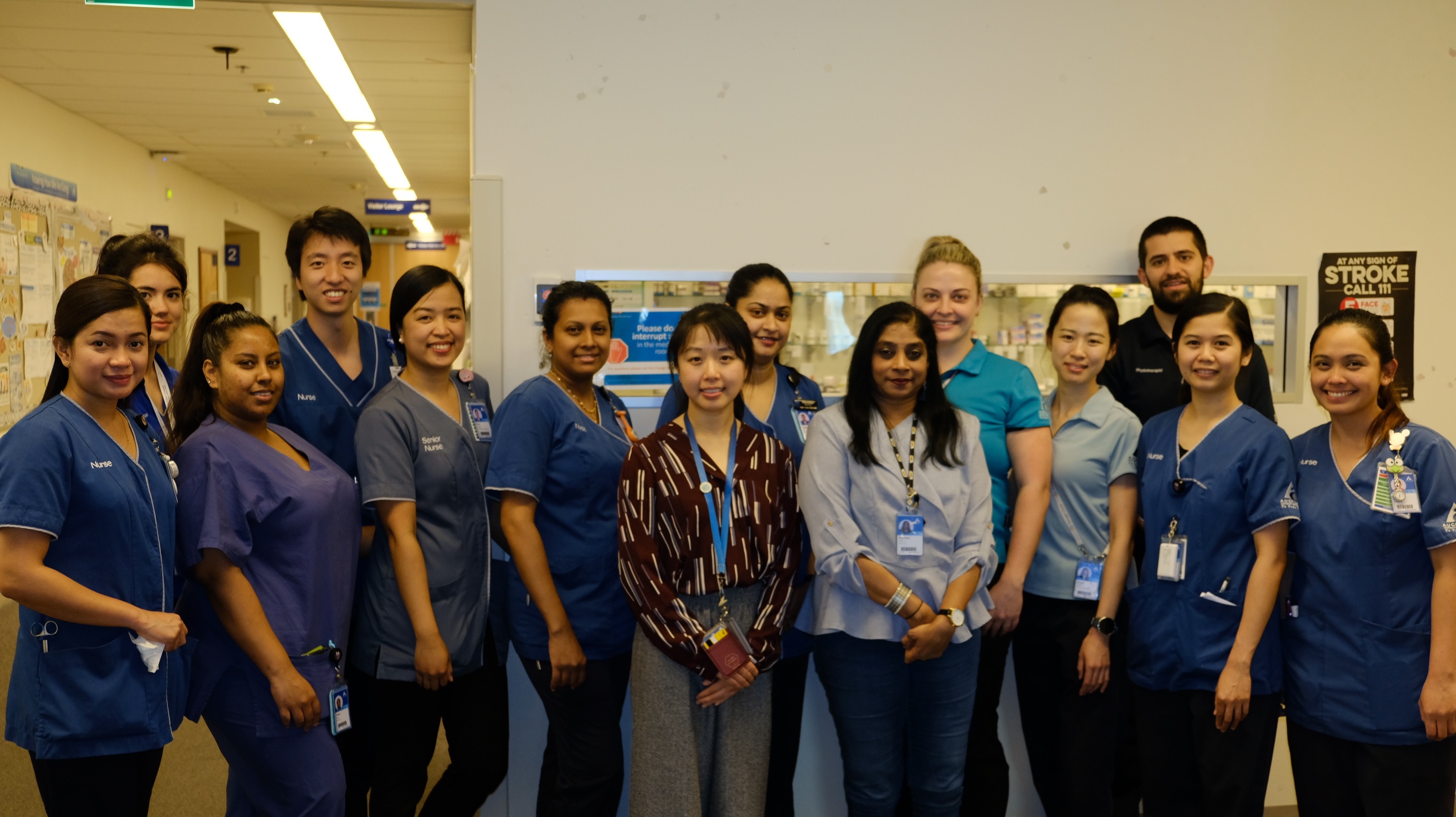 No visa, no problem - we support overseas nurses to start a career in New Zealand
Are you an experienced Registered Nurse seeking to specialize and develop diverse clinical and leadership skills?
If your answer is YES, then look no further and join our Taioa Team (Integrated Stroke & Rehabilitation)
Lead the way with care of patients in the Hyper-Acute Stroke phase
Utilize and further develop your Critical Thinking and Clinical Reasoning abilities
Ko wai mātou | Our Organisation
At Te Toka Tumai | Auckland DHB we are committed to upholding Te Tiriti o Waitangi and providing culturally safe care. We value role modelling manaakitanga as demonstrated by Ngāti Whātua in the gifting of their whenua on which our hospitals stand. We aspire to having a workforce reflective of the communities we serve and achieving equitable outcomes for all.
Te whiwhinga mahi | The Opportunity
Relocation to New Zealand is avaialble to all our overseas nurses. This normally consists of 1-way airfare to New Zealand, and assistance to find a place to stay even before you arrive in New Zealand! (Cost of living itself is for your own account though)
We are seeking Registered Nurses to join our Taioa OraTeam. We provide the opportunity for you to support patients and their family during their journey from presentation in the Adult Emergency Department, through radiology and into the Hyper-Acute Stroke Unit and specialised rehabilitation.
The Stroke Service at Auckland DHB is a 24/7 Service, we provide a regional after hours service for clot retrieval, thrombolysis and stroke care to the wider Northern region. The Unit is located within Ward 51 at Auckland City Hospital, combining cutting edge acute intervention with specialised rehabilitation in a purpose built facility.
As a nurse in this team you will have the opportunity to develop skills in acute stroke and rehabilitation. We provide support to enable you becoming a vital member of the interdisciplinary team who contributes to the whole patient journey. This is a vital component to the progression of the patient to the things they value and love.
Nga Pūkenga Motuhake | Important Skills
Experience in Neurology, specifically working in a Stroke Ward is advantageous, as are Emergency and Intensive Care Nursing experience. But frankly: we will consider any Registered Nurse who has a passion for others health!
We have several roles available, some permanent, some fixed term, and they can be either fulltime, or part-time. All roles are rostered shifts – Monday to Sunday.
He aha ngā painga o tēnei mahi mōu | Why you will enjoy working here
Working in this role, you will have the opportunity to gain valuable experience in evidence based care ensuring optimal outcomes for stroke survivors. We have a strong research focus in both acute care and rehabilitation with links to the University of Auckland while supporting Auckland DHB organisational values.
We recognise there is more to life than mahi | work, and we encourage and provide access to all our staff several services and benefits to support themselves whilst they are employed within Te Toka Tumai | Auckland DHB.
For more information on what we offer, please click here.
Me pēhea te tuku tono | How to apply
Apply now at www.careers.adhb.govt.nz quoting job title and reference number ADHB14559. Please attach a Cover Letter and your latest CV.
Click here for a position description.
If you have any queries about this opportunity or accessibility or technical issues with the online process, please contact Pieter Erasmus, Recruitment Consultant at perasmus@adhb.govt.nz or phone 09638-0401 to discuss how we can best support your application.
Applications close: 15 June
For the biggest health sector job board in New Zealand visit www.kiwihealthjobs.com