Technical Specialist (LabPlus)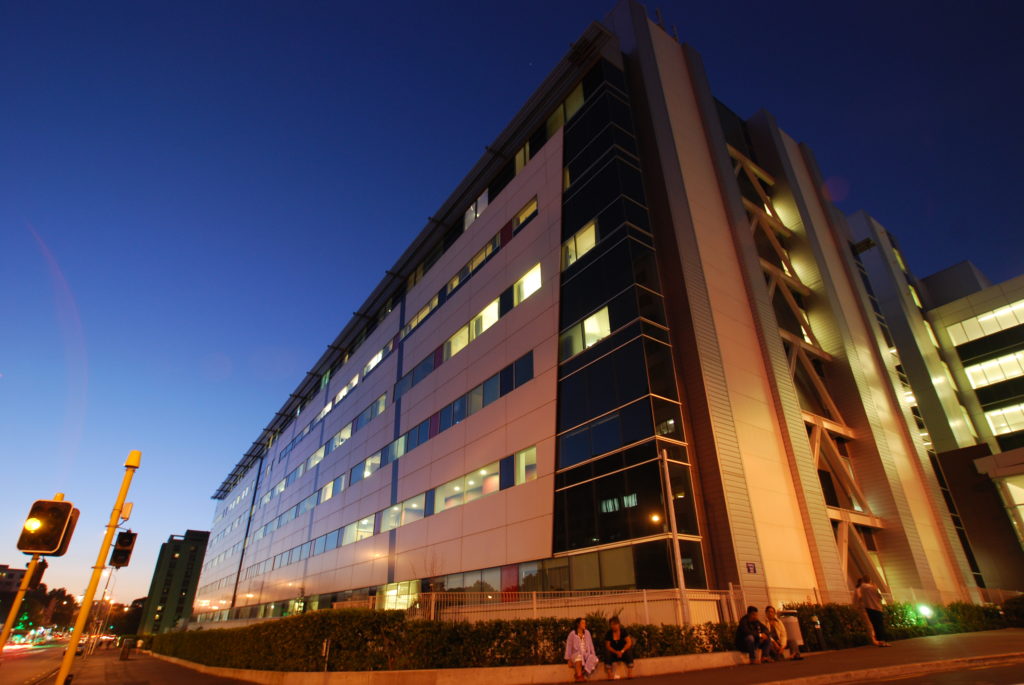 We are inviting applications for Technical Specialist role in Automation and Laboratory Support Services in the Automation section. This position is a permanent position and you will be part of the 24/7 roster.
Ko wai mātou | Our Organisation
At Te Toka Tumai | Auckland DHB we are committed to upholding Te Tiriti o Waitangi and providing culturally safe care. We value role modelling manaakitanga as demonstrated by Ngāti Whātua in the gifting of their whenua on which our hospitals stand. We aspire to having a workforce reflective of the communities we serve and achieving equitable outcomes for all.
LabPLUS is an IANZ accredited medical laboratory and is one of New Zealand's premier laboratories. LabPLUS are part of the state-owned Auckland District Health Board. We offer a comprehensive pathology service for Auckland City Hospital, Starship Children's Hospital, National Women's Health, and the Greenlane Clinical Centre. LabPLUS is also a major referral laboratory for specialised laboratory tests for New Zealand and the Pacific Islands. Visit our website www.labplus.co.nz for more information.
Te whiwhinga mahi | The Opportunity
The Automation and Support Services (ALSS) department which consists of Specimen Services, Covid 19 registration, Automation (chemistry) and Tissue Management areas.
We are a high workload area and we perform the pre-analytical processing which includes specimens receipt and despatch, registration of specimens, allocating and triaging specimens and tissue management for the Auckland DHB.
Our Automated chemistry has Roche pre analytical and analytical automated instrumentation. Our team works with all departments in LabPLUS and operates 24/7
You will primarily be responsible for providing specialist technical and scientific skills managing the Automated biochemistry area and helping to oversee workflow and staffing within this area. Other duties will include the training of staff, supporting staff and their development and creating and maintaining documentation. You will be expected to contribute towards quality improvements in the area and a focus on service delivery is key requirement for this role.
Click here to view the position description Technical Specialist
Nga Pūkenga Motuhake | Important Skills

If you're applying for the Technical Specialist position, you should ideally be a registered Medical Laboratory Scientist with a minimum of 5 years' experience in a medical laboratory; you will hold a current Annual Practicing Certificate. You will also have relevant experience and skills to perform the tasks outlined above. Experience with leading teams, managing workflows and maintaining documentation would be an advantage.
This role requires a high level of communication skills, knowledge of automated biochemistry processes and the ability to train staff. You must have a strong attention to detail with a focus on quality and a can do attitude to work in a fast-paced and busy environment. You will lead by example and your values should a line closely to the ADHB values.
We are a values based and inclusive organisation that is committed to deliver the best health outcomes for our total population. To do this we are working hard to develop a robust and capable workforce that reflects the population we serve. We strongly encourage applicants from all backgrounds with the necessary capability and who share our values to apply and would greatly value seeing more applicants from our Māori & Pacific communities. Our organisation values diversity, inclusivity and empathy. If you do too, apply now and join us to make a positive difference and to "do your life's best work at Auckland DHB".
He aha ngā painga o tēnei mahi mōu | Why you will enjoy working here
Auckland District Health Board (Auckland DHB) is one of the leading healthcare providers in New Zealand offering a wide range of tertiary and quaternary clinical services to a large and diverse population. We have state of the art facilities and provide our services from three hospitals – Auckland City Hospital, Starship Children's Health and Greenlane Clinical Centre.
For more information on what we offer, please click here

Me pēhea te tuku tono | How to apply
Please click on the 'Apply' tab below and submit your application online attaching your updated CV and Covering Letter. Please submit your application online, outlining your experience and motivation to apply to this role.
For help with your application please email, Hamish Watson, Recruitment Consultant on HamishWats@adhb.govt.nz quoting ref # ADHB13556LL
Closing date is Friday 7 October 2022.
Click here to view details about our recruitment process
For the largest health sector job board in New Zealand, visit www.kiwihealthjobs.com
This position is a Core Children's worker under the Children's Act & requires full safety checks completed before any new employee starts.
Job details
| | |
| --- | --- |
| Reference | ADHB13556LL |
| Posted on | 23/09/2022 |
| Closes on | 07/10/2022 |
| Location | Auckland City Hospital |
| Expertise | Medical Lab Scientist / Technician |
This position requires any worker to be vaccinated for vaccine preventable diseases including Covid-19
Pre-Employment Health Screening Read more
Related Jobs